Jul 01,2019
/

Automotive Kia
All About KIA Seltos
A brief history
Inaugurated as Kia Motors Corporation in 1944, Kia is one the oldest manufacturers of motor vehicles, with over 1.5 million vehicles, being produced in 13 manufacturing and assembly operations in eight countries, in one year, truly standing by its Brand slogan "The Power to Surprise".
Kia motors has now entered the Indian market, launching their 'Made for India' SUV- SP2 Concept announced as the global mid-sized SUV KIA SELTOS. The company has built a production facility in Anantapur district, Andhra Pradesh near Penukonda with an annual production capacity of 300,000 units.
Kia Motor's first manufacturing facility in India, has committed strengthen the company's position in the fifth largest global automotive market by developing operations in India including investing in a network of over 250 customer touch-points that include service, sales and spares establishments.
Kia Motors India
Kia motors set their first step in India two years back and are now ready to set new bench marks in the Automotive industry in the country and so are we proud to launch this India's most awaited SUV as authorized Kia dealers in Hyderabad.
Kia Seltos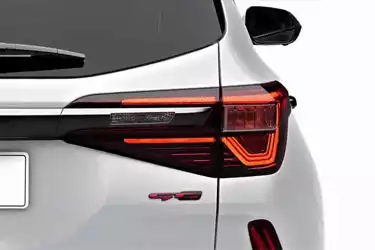 Kia's Seltos stands as a testimony to World class design, Commitment to quality and passion for technology offered to its newest market. And hence the extra care to customize the car for the Indian roads – as an SUV that's suitable for both Urban and outback activities.
IMPOSING EXTERIORS
Side view –
· Bold 17-inch wheels
· Proper wheel base architecture
· Stable horizontal character line
· Extended window side graphic
· Long hood and dynamic roof line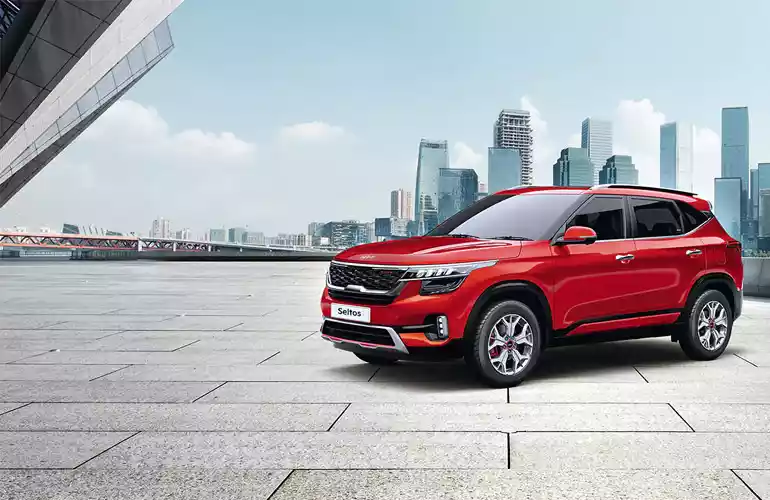 Front view –
· Signature grille – with a tiger face topped with a diamond pattern,
· Light shimmering on a calm sea
· Heartbeat, day-time running lamp graphic – giving vitality to the car.
Rear view –
· Light concept, like the front view but also a sculpted aluminium garnish
· A very distinctive night time appearance
INTELLIGENT INTERIORS
· Bold structure
· Refined with hi-tech details
· Venting for optimal location and size
· Tweeter and centre- unique shape and sound quality
· Music linking mood lamp, applied to the 8 – speaker Bose system.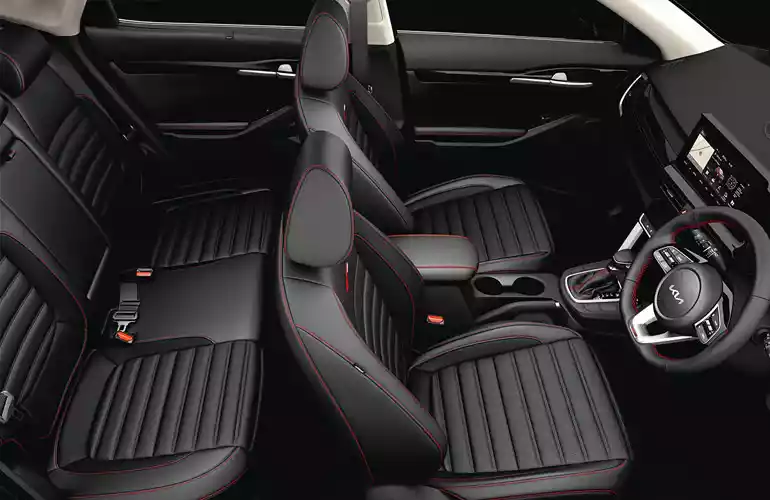 Seltos has also focused on an offering a range of drive traction modes in 8 sensuous colour options, with two- toe roofs, giving you the luxury to choose your image with Kia's new seltos.
Visit your nearest Kia showroom in Hyderabad for more information on the Kia's latest launch.
Kia's Seltos is especially designed keeping the young tech- savvy, forever international and a design-oriented buyer of this generation. Not just for convenience but also for safe driving, keeping the passengers engaged while keeping the driver's focus on the road.
· First- in class 10.25-inch screen on a 7-inch LCD cluster.
· Enhanced car safety and security management
· DVD connected car service, linked to the mobile environment
· 8-inch head up display
· Flick of the switch around view monitor system for parking
Kia has also launched a First in India GT line, first SUV sport version 1.40 GDI with a 70 CT fun that the country has never experienced before in this segment with pure air management system, smart connected & linked to a Qi monitoring. Designs to suit India's needs, the car includes –
· Door curtains on the second row
· Cooling seats of the first row
· Second row USB charging
· Various storage items
· High – end convenience –
· Voice command & safety features like stolen vehicle immobilization.
While Kia Seltos on- road price is eagerly being waited for, we're sure that this car has packed it all.
The UO boasts of 37 smart features under five categories –
Navigation, safety & security, Vehicle management, remote control and convenience, making it the most connected & advanced car in the country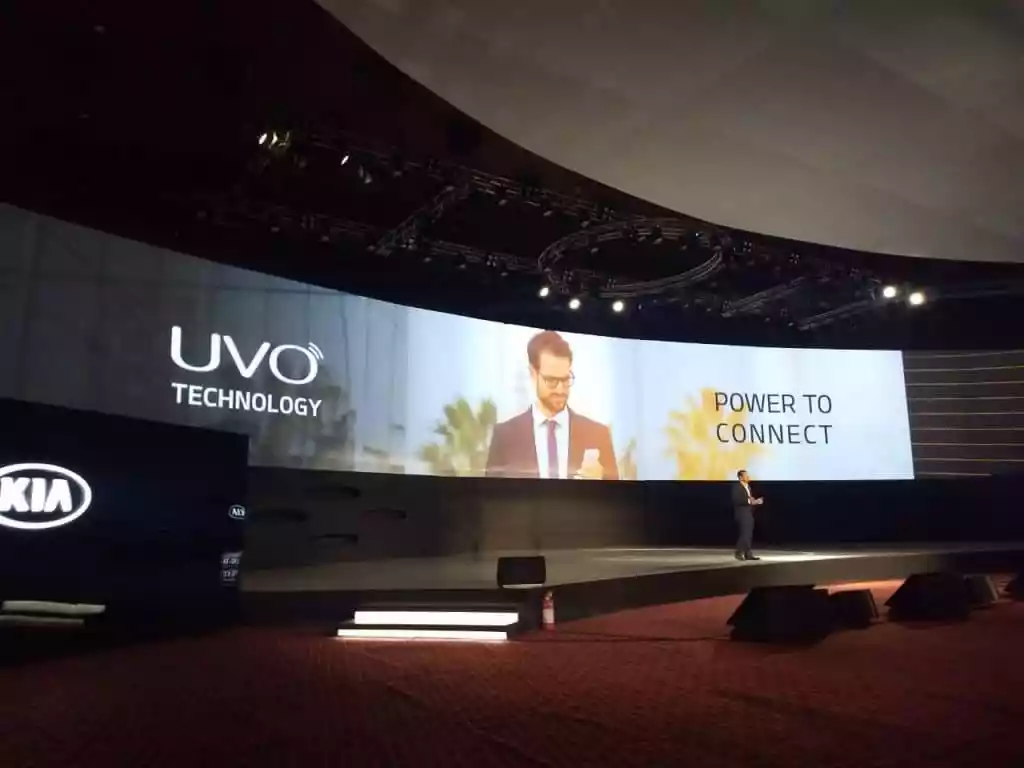 Safety –
· Build around a robust structure which has high usage of advanced high steel strength (AHSS)
· IRVS also has a dedicated roadside assistance and SOS button that can alert call centers in case of an emergency.
· 360-degree camera with blind view monitor, not only helps in tight parking situations but also helps in viewing the blind spot for lane change in bumper to bumper traffic while on the move.
Performance –
· Smart stream
· Newly developed, third generation ba6 complaint power train for high efficiency and powerful performance.
· BS6 diesel & Petrol engines reiterating Kia's commitment towards offering the customers a cleaner mobility solution.
· Petrol, turbo petrol & diesel variants with three automatic transmission
· Normal, eco & sports mode
· India – friendly features –
· Air conditioning attuned for faster cooling
· Eco cooling technologies
· Jutter free braking system
· Improved stopping distance
· Clutch is designed to reduce force application for lesser drivers' fatigue
· 20 – 80 km/hr acceleration time to tackle Indian stop – and – go traffic conditions
Contact your nearest Automotive Kia showroom in Hyderabad to make an enquiry today!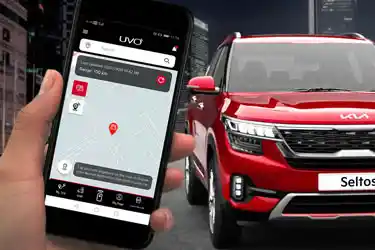 Passing on the Baton, Kia's advent in India
Jul 22,2019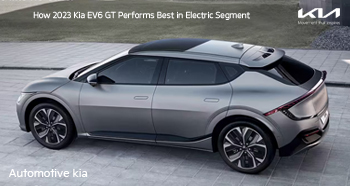 How the 2023 Kia EV6 GT Performs Best in Electric Segment
Jul 06,2023
There are
0 Comments
on the post