Oct 25,2019
/

Automotive Kia
KIA MOTORS ANNOUNCES THE 'LUCKY DRIVE TO SEOUL' CONTEST FROM OCTOBER 25 TO NOVEMBER 6
Kia, which started its sales in August, has so far received remarkable bookings over 50,000 units and has managed to deliver around 14,000 units. To supply as per the demand, the South Korean company has set up a plant in Andhra Pradesh with aggregate investment Kia, (along with vendors) of over $2 billion, is now boosting up production fast.
Kia Motors, being the world's 8th largest automaker, has recently announced its 'Lucky Drive to Seoul' contest in India. The Korean automaker will select 10 lucky winners and offer them a fully sponsored trip to Seoul, South Korea for the K-Pop cultural event with one companion each. The winners will get an amazing opportunity to witness Korean culture, food, K-Pop and get the exemplary Kia brand experience and a special meeting with the BLACKPINK – YouTube's most subscribed K-Pop girl group – band members.
Speaking about the event, Mr. Manohar Bhat, Vice President and Head – Sales & Marketing, Kia Motors India said, "We, Indians have emerged as one of the biggest admirers of K-Pop around the world of late, and with Kia's 'Lucky Drive to Seoul' contest, we want to bring them closer to the authentic K-Pop culture. This will be a highly competitive contest and I would like to call out all the K-Pop fans to try their luck and showcase their love for K-Pop, BLACKPINK and Kia Motors. Through this initiative, we aim to offer a unique platform for the young and trendy audience to truly experience the K-Pop phenomena and bring them closer to the true Kia brand experience".
The applicants can test their luck by enrolling their names for Kia's 'Lucky Drive to Seoul' from 25th October to 6th November. As a part of the contest entry process, applicants will have to pass 3 participation steps to get selected as one of the winners. Applicants will have to submit a video entry – showing their love for the K-Pop culture it can be a dance video or just a lip-sync on a K-Pop song. Upon completion of this step, the candidates will be asked to share the entry on Facebook or Instagram by tagging Kia Motors India using the #KiaLDTS & #KiaSeltos hashtags. The entries will be shortlisted and judged by Kia Motors India Officials followed by the announcement of winners on 10th of November 2019.
Kia Motors and K-Pop sensation BLACKPINK have a partnership globally, where Kia has served as the title sponsor for BLACKPINK's 2019 World Tour, and also, organized experiential activities, including send-off event at concerts, including 7 cities in Asia. As part of the partnership, Kia also created a dedicated Instagram account – @kia_onbeat to notify the customers and global K-Pop fans about the latest developments in the Korean music industry. K-Pop is the fastest-growing music genre in the world and Kia Motors – one of the biggest automakers from Korea, has identified this opportunity to connect with the young music fans and introduce the true Korean culture to them. In line with the global partnership, Kia Motors India has brought this opportunity for Indian fans to experience the K-Pop culture like never before.
Since its launch in India, Kia Motors has steadily offered an exceptional brand experience to the customers to create a unique identity in the Indian market. The brand has been able to connect with its customers through exciting campaigns, initiatives and exclusively with pioneering sporting campaigns, where the brand reignited the passion for two of the most loved sports globally – tennis and football in India, by bringing two of its global assets, the FIFA Official Match ball carrier program (#KiaOMBC), Kia Australian Open International Ballkids Program (#KiaChampsatAO) and Partnership with Bengaluru Football Club (#KiaDrivesBFC), to engage with thousands of sports enthusiasts and potential buyers.
Well, as Kia is taking new initiatives to celebrate its triumph with over 50000 bookings in Indian market, all interested members can participate and check their luck. If you haven't experienced Kia Seltos yet, and want to take a closer look at its key features and performance, visit Automotive Kia – an authorized KIA dealer in Hyderabad and one of the best Kia showrooms in
Hyderabad. For more details on pricing and to book a test drive visit https://www.automotivekia.in/seltos/ and fill the form.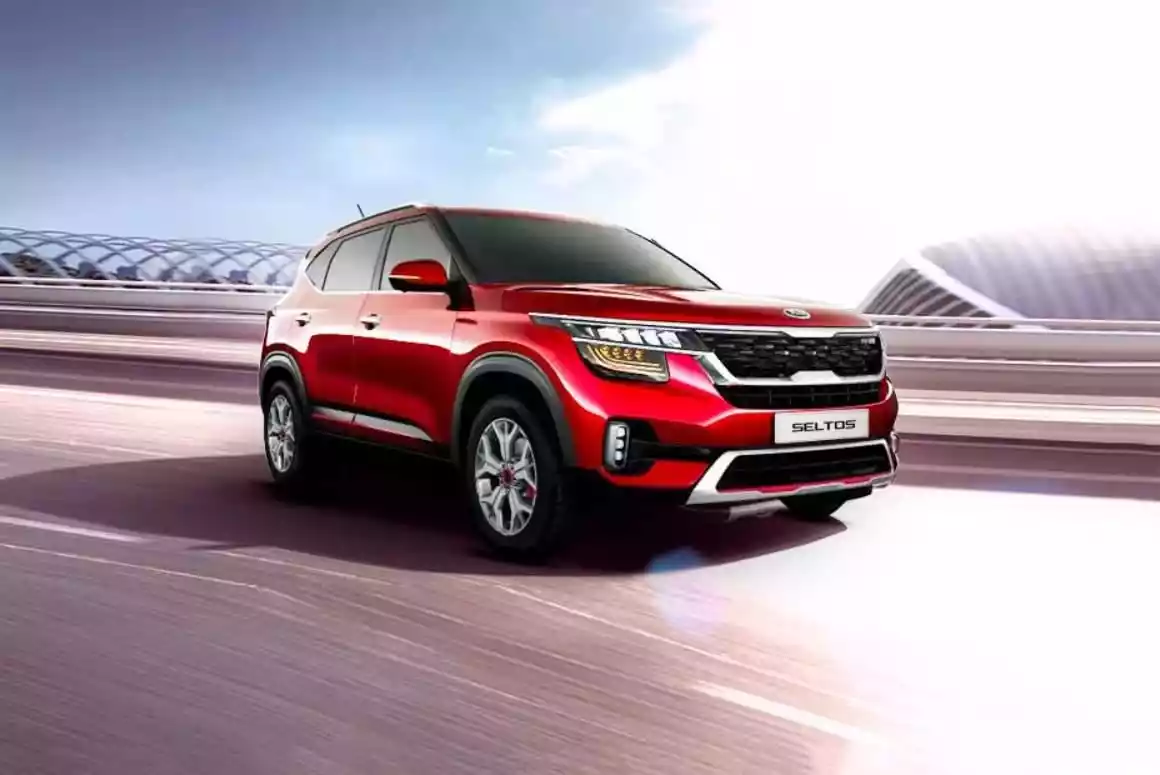 Automotive Kia Showroom in Hyderabad – Owning your dream Kia Seltos made easy
Nov 25,2019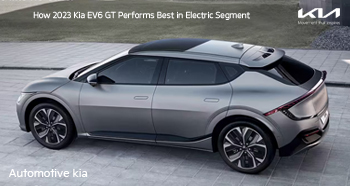 How the 2023 Kia EV6 GT Performs Best in Electric Segment
Jul 06,2023
There are
0 Comments
on the post