Oct 14,2019
/

Automotive Kia
Another Feather In The Cap! Kia Seltos Received More Than 50,000 Bookings
Kia Seltos, being one of the most successful debut cars in India, it has recently achieved a milestone by standing in the race of the 2020 World Car of the Year award. One of its fascinating features is its price as it is offered at an attractive starting price of Rs 9.69 lakh (ex-showroom India) and Rs 16.99 lakh (ex-showroom, India).
Within a few days after its launch, Kia Seltos garnered a remarkable triumph by successfully delivering 13990 units. Again in just two and a half months of its launch, the Korean carmaker has managed to achieve 50,000 bookings for this new compact SUV champ. Meaning, it is undoubtedly one of the toughest competitors to its rivals like Hyundai Creta, MG Hector, Tata Harrier, Mahindra XUV500 and Jeep Compass. These success stories exude the distinctive strategies of Korean carmaker Kia Motors in making a strong start in Indian automobile industry with the compact SUV Seltos. Furthermore, it caught the pulse of Indian car buyers in India, which results in heavy footfall in Kia showrooms across India.
One of the key reasons for standing out in the race is its versatile engine options – two petrol engines and a diesel engine. Surprisingly, both manual and automatic transmission options are available with all engines. It is offered in two trims — Tech Line and GT Line. Additionally, it comes with UVO Connect technology with 37 advanced features.
As Kia Seltos is available in a wide-range of powertrain options, it received a huge admiration among the masses. This craze about the Kia Seltos has led to command a significant waiting period. Presumably, the waiting period for the high-line variants of Seltos is 3-4 months. Kia is offering two petrol and a diesel options and all are available with a manual or automatic transmission of some kind. For more details on all the powertrain options, visit www.automotivekia.in or you can visit Automotive Kia in Hyderabad.
For your convinievce here is a brief look at the available two trims of Kia Seltos — Tech Line and GT Line. The Tech Line has 5 variants — HTE, HTK, HTK Plus, HTX and HTX Plus, while the GT Line has three — GTK, GTX and GTX Plus. It is offered in 3 BSVI-compliant engine options — 1.5-litre petrol which churns out 115 PS and 144 Nm of torque, 1.5-litre VGT diesel that delivers 115 PS and 250 Nm of torque and 1.4-litre Turbo GDI petrol that produces140 PS and 242 Nm of torque. All the three engines come with a standard 6-speed manual gearbox. The automatic options comprises of IVT in 1.5-litre petrol, 6-speed AT in 1.5-litre VGT diesel and 7-speed DCT in 1.4-litre Turbo GDI petrol.
If you want to take a real closer look at this mighty SUV, plan a visit to the authorized Kia showroom in Hyderabad – Automotive Kia. Or book a test drive today to experience its captivating features to the fullest.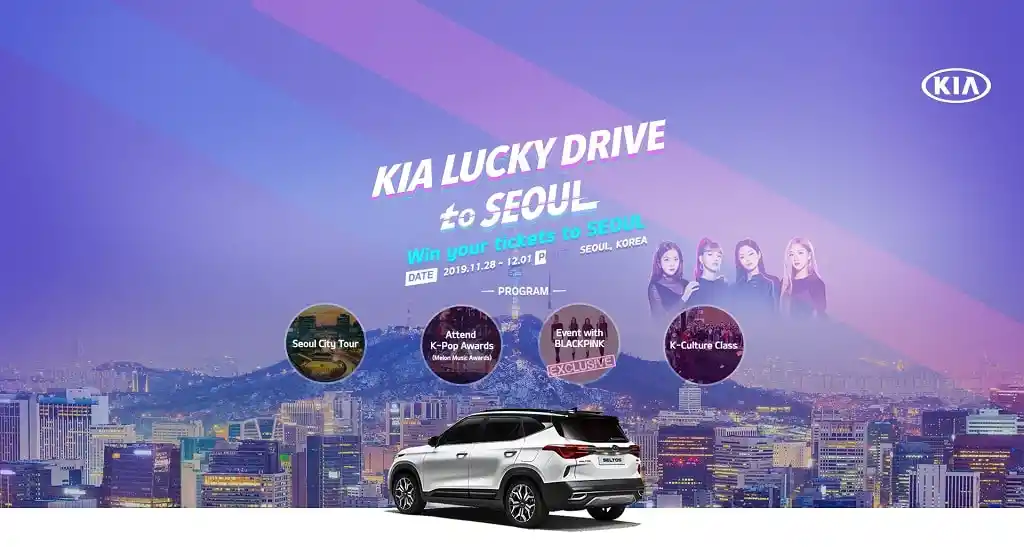 KIA MOTORS ANNOUNCES THE 'LUCKY DRIVE TO SEOUL' CONTEST FROM OCTOBER 25 TO NOVEMBER 6
Oct 25,2019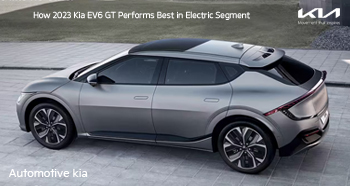 How the 2023 Kia EV6 GT Performs Best in Electric Segment
Jul 06,2023
There are
0 Comments
on the post