Jul 22,2019
/

Automotive Kia
Passing on the Baton, Kia's advent in India
Kia Motors is a Korean carmaker known for its value for money models in the passenger vehicle market.
Kia started its journey as a manufacturer of steel tubes and bicycle parts in 1944. It entered the automotive industry with a contract to manufacture and sell Mazda-licensed trucks and cars in 1962 and 1974, respectively and now has over 15 models, spanning from entry-level hatchbacks to premium crossovers.
Kia announced its intentions to enter India in April 2017. To the same effect, construction of its manufacturing facility has started in Anantapur, Andhra Pradesh, now operational, with an expected annual production capacity of 3 lakh units.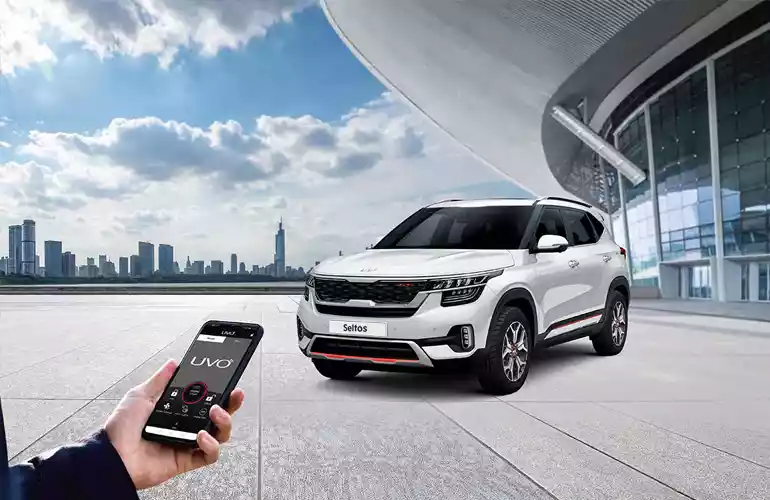 Ever since Kia presented the SP2i Concept at the 2018 Auto Expo, customers, enthusiasts, and potential rivals have been waiting to see the final model, the Kia Seltos. The reason for all the interest and excitement is easy to understand; SUVs are all the rage right now and a majority of consumer interest is concentrated where the Seltos sits.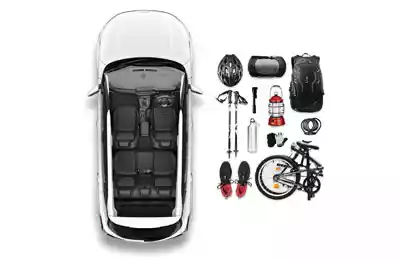 Kia's first model for India, Seltos officially opened bookings on the 16th of this month and the Korean brand has already received 6,046 bookings in just a day, out of which 1,628 were made via the official website. Kia's first model for India is available for booking online and at your nearest Kia dealers in Hyderabad.
At launch, Kia Motors India offers the Seltos with three BS6-compliant engine options – 115hp, 1.5-litre petrol and diesel motors, and a 140hp, 1.4-litre turbo-petrol mill. All three units will come with manual and automatic gearbox options (the 1.5 petrol has a CVT, the 1.5 diesel has a 6-speed torque convertor and the 1.4 petrol has a 7-speed dual-clutch option).
Hyundai and Kia share their R&D, and the Seltos is built on what is essentially the next-generation Creta platform (due in 2020). Compared to the current Creta, the length has been increased by 45mm, the width by 20mm, while the height drops by 45mm. The wheelbase has been lengthened by 20mm and this has liberated legroom for rear passengers. Despite the lower height, headroom seems to be as much as that on the current Creta, while boot space, at 433 litres, is 28 litres more than the Hyundai.
There is a Kia Seltos for nearly every mid-size SUV budget with prices ranging from Rs 11 lakh to Rs 17 lakh (ex-showroom). The Seltos is available in eight variants – the 1.5 petrol line-up will start with the base GTK and end with the GTX+, while the diesel model's base and top-spec trims will be called HTE and HTX+, respectively. The Seltos 1.4 turbo-petrol will only be offered on the sportier GT-Line variant that will feature several unique design elements.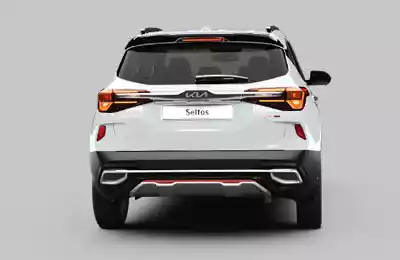 The GT line has sports cosmetic touches like red calipers, red bumper inserts and red piping on the seats. The Seltos can be had with either all-black interiors or beige, and both look nice. Interior quality is top notch and both the front and rear seats are large and comfortable, and what's neat is that the ones in the front are ventilated. There's a lot more equipment too, like a Bose sound system, a heads-up display that's 8 inches in size, an embedded SIM with a full connectivity suite, a large 10.25-inch touchscreen, cabin air purifier, a sunroof, and ambient lighting that can also be synchronised to the music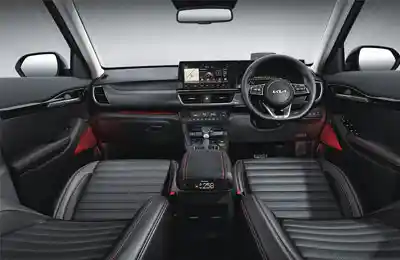 The Seltos gets a list of powertrain options – two petrol engines and one diesel, and all offered with the choice of a 6-speed manual gearbox or an automatic. The 1.5-litre petrol that puts out 115hp and 144Nm gets the choice of a CVT auto, while the 1.4-litre direct-injection turbo-petrol that puts out 140hp and 242Nm of torque, has the option of a 7-speed dual-clutch automatic. On the 1.5 diesel unit that makes 115hp and 250Nm, the auto option is a 6-speed torque converter. https://enuze.com/wp-content/uploads/2019/05/a-new-global-compact-kia-was-in-america-the-name-seltos.jpg
In the 1.4 turbo-petrol manual, power comes in quite early at 1,500rpm and the delivery is very linear with the redline at 6,800rpm. It's not a very free-revving unit but you have a healthy amount of power on tap. The gearbox feels identical to the Creta's, with nice shifts and a neat 'click-click' engagement sound. As for the auto, the dual-clutch unit is noticeably better and livelier, and I think this would be a good option for those looking for convenience as well as a peppy drive.
The car looks striking, it's well loaded with a lot of segment-first features, the powertrain options seem promising, and interior quality is very good. Moreover, Kia is promising a very aggressive price tag. Should the competition be looking over their shoulders, judging from this quick drive? Yes! Take the car for a spin at your nearest Kia dealers in Hyderabad today.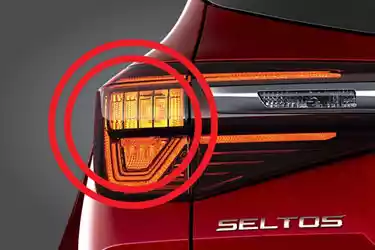 Kia India is reportedly aiming to launch five new models by 2021, starting with a midsize crossover based on the SP Concept that was showcased at the 2018 Auto Expo. Around 9 upcoming Kia cars like Kia Seltos, Kia Sportage, Kia Carnival and Kia Rio will be launched in India in 2019-2021. Among these 9 upcoming cars, there are 2 Sedans, 4 SUVs and 3 Hatchbacks.
Hoping that Kia's advent in India with Seltos is successful, we're eagerly waiting to welcome the next the next model. Make sure you drop by at the nearest Kia Showroom in Hyderabad to experience Kia's power to surprise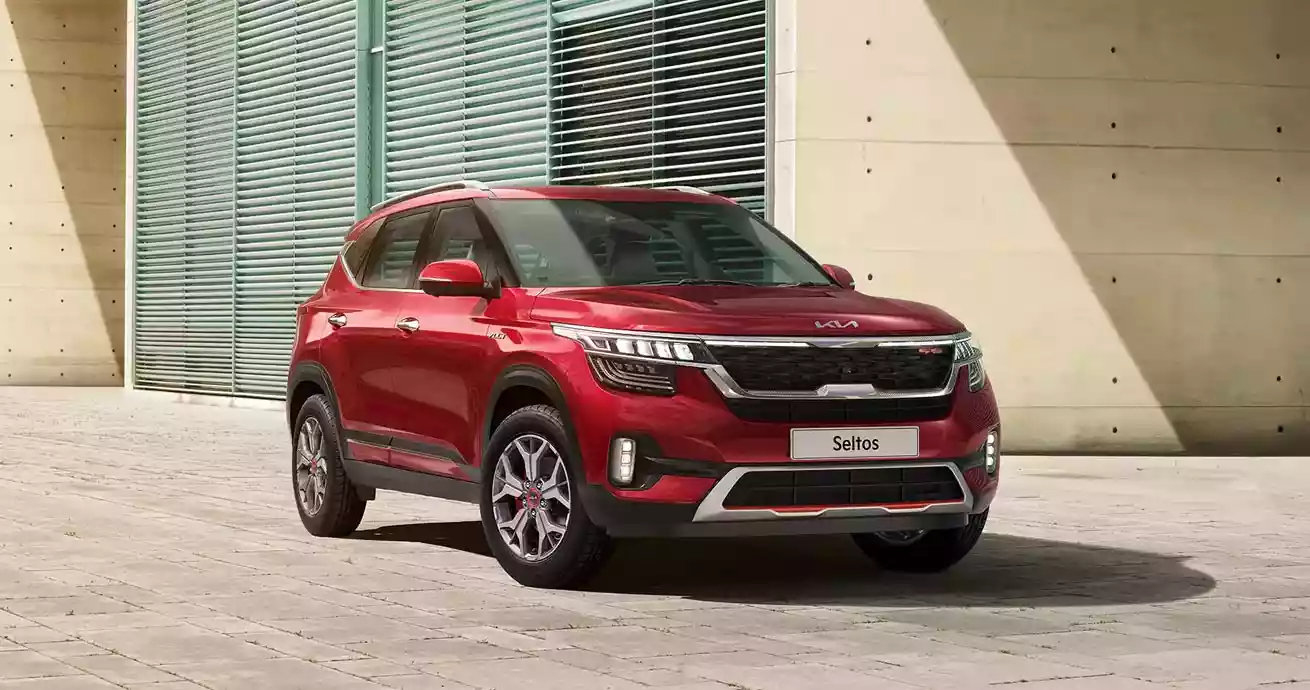 The most awaited SUV as India's first Kia car– Seltos
Jul 26,2019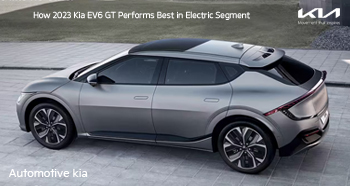 How the 2023 Kia EV6 GT Performs Best in Electric Segment
Jul 06,2023
There are
0 Comments
on the post